SING IT LOUD
Sep 18
Band practice last night! (Taken with Instagram)
Aug 24
Thank you Mike @ AltPress!!! (Taken with Instagram)
Aug 22
REUNION SHOW - 10.6.12 - Minneapolis
Hello all - Kieren here.  
So as you may have noticed, some things have been brewing here in camp SIL.  We are very excited to announce we will be playing a reunion show on October 6, 2012 in Minneapolis, MN at the new Mill City Nights (ex Club 3-Degrees)!
We are also very pleased to announce that our good friends Steve Salazar, The Role Call, Love Out Loud, and William Beckett will be joining us on this fine evening.  Tickets are set to go on sale this Saturday so stay tuned.  We will be doing a VIP ticket bundle that includes early entry and a pre show acoustic set as well.  
We feel bad for all those who will be unable to make it due to the location, so to all of our amazing fans across the world, we will be broadcasting the show via Stageit.com!  
We could not be more excited to come back together and have another party with everyone.  We have all grown closer since we last played and have been itching to get back out there.  So does this mean another record, tour, etc etc???  I don't know.  I am so proud of everyone and as you all know, everyone has grown and gone on to do amazing things since the last show.  We will always support one another and continue to collaborate musically, so at this point, the door is open and anything is possible!
Please save the date and grab tickets when they go on sale!  We want to see each and every one of you!  Also, in true SIL fashion, there will be an after-party for everyone 18+ and yes, we will be throwing down hard like we always do.  Stay tuned!
Much love,
Kieren, Pat, Ben, Nate, Sickboy
100612 (Taken with Instagram)
100612 (Taken with Instagram)
Dec 12
An Update from Sing It Loud
Hey all,
Kieren here.  As you may have noticed we sent out some Twitter/Facebook updates tonight.  Honestly, I can't believe all the responses we have gotten.  It has been a while since SIL has done anything and well over a year since we "broke up". Bands are a tricky thing.  You have different people with very different personalities and tastes all trying to achieve a common goal in their own way.  Obviously we have all changed individually within the five years we spent together, but I can honestly say I am blown away by how much everyone has grown up post Sing It Loud.  We have all had time apart to figure out who we are and where we want to go with our lives and it is extremely refreshing.  It is nice to have everyone talking and being friends again.  That is how it should be.  
Now on to what we are here to talk about… First of all, despite what some of you may have "heard", we are NOT officially getting back together as Sing It Loud.  Sorry if that upsets anyone, but we are all busy at the moment with what we are doing individually.  However, with that said, we ARE entertaining some cool ideas of how to give back to all the amazing people who have supported us throughout the years and continue to support us.  We don't want to be the band that breaks up and gets back together every six months as if it's a volatile high school relationship.  That's bullshit.  We all love each other and want to have fun with our band again and plus, we care about our fans way too much to do that.  So instead we are re-launching our original EP which we recorded before we signed with Epitaph.  Obviously bands who re-release material annoy people, so we have added two acoustic b-sides to the record.  The album is live on iTunes, you can get it at the link below.
http://itunes.apple.com/us/album/sing-it-loud/id488472248
As far as what we will be doing in 2012, we still have to figure that out.  I am being completely honest here.  We don't want to stage a huge come-back and then not come through with it, but we are all talking again and bouncing ideas back and forth.  This may not be the appropriate thing to talk about openly as it may confuse or bum some people out, but I really don't give a fuck.  Anyone who supports Sing It Loud deserves to know EXACTLY what's going on with us.  We are all extremely excited to be independent musicians again and love that we can share some unreleased songs with everyone. Hopefully we will be able to share some new jams in the future as well and maybe, JUST MAYBE, we will be able to jump around on stage like idiots and see Nate Flynn with his shirt off once again…. just like old times.
Again, I apologize to anyone who was expecting a new album or a tour- trust me, I would love to get back in that nasty blue van again and see all of your beautiful faces! Hopefully this is a start to the next chapter of Sing It Loud.  So please go check out the record on iTunes, drink a beer (or sprite, if that's your thing), and enjoy the new(ish) songs!
Much love and until next time…
Kieren, (the)Pat Brown, Nate, Ben, and Sickboy
GET THE EP HERE - http://itunes.apple.com/us/album/sing-it-loud/id488472248
Sep 14
Time To Say Goodbye…
After three years of playing music together, we (Pat, Ben, Nate, Chris and Kieren) have decided to step away from Sing It Loud.  We would like to thank everyone who has supported us through this amazing part of our lives.  We have been given a rare opportunity to do something many people never get the chance to do, and for that we are eternally grateful.  There is no drama or bad blood between any of us, we are all going out together the same way we came into this- as friends.  There comes a time in everyone's life when they need to make choices and steps towards what will make them happy, and we are all ready to take those steps in our lives.  We have grown so much from this, and are ready for the next chapter in our lives.  This will not be the last you hear from any of us.  We all plan on continuing with our musical careers, so we hope the amazing support from Sing It Loud fans will continue as we do.  A series of final shows will be announced soon, so be on the look out for those and for what we do next.  Thank you all for enriching our lives and giving us the chance to share our music with you.  We could not be more content with what we have accomplished.
Love,
Kieren, Pat, Ben, Nate, Chris
—
SING IT LOUD FINAL SHOW!!!
Saturday, October 9 - Minneapolis, MN @ Station 4.  More details coming soon!
Aug 10
Check out our Q&A with the J-14 Magazine Staff!
Aug 09
Check out Nate's first blog for j-14.com and check back every Friday to read up on his weekly blogs!
Jul 28
Ever wanted some sweet SIL apparel? Now it's the best time, ALL of our apparel is 20% OFF! Use the discount code SINGIT20 when checking out! Go!
[video]
Jul 27
NEW Rock Yourself To Sleep Tour Blog from Kieren!
Tour is over!!!

It has been a long few months on the Motel 6 RYTS Tour. We are very thankful to all who came out and supported the bands. We have spent the last 4 months on the road and it feels good to be going home for a while. We are figuring out our fall plans now, but we hope to be seeing all of you again soon! This summer has been a hard one and we have learned a lot about ourselves and what Sing It Loud means to all of us and to all of you. It is crazy how we can spend so much time together yet, we never fail to constantly learn new things every day about each other. So once again thank you to everyone who came to a show this year. Please continue to tell your friends about "Everything Collide"! The only way we can do this is if all of you spread the word! Thank you for everything, we wouldn't be here without you!

-K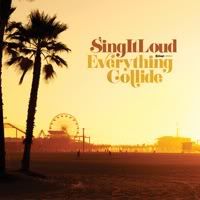 Everything Collide
featuring 'Sugar Sweet'
DOWNLOAD IT NOW
Jul 26
[video]
Jul 22
NEW Rock Yourself To Sleep Tour Blog from Nate!
Rounding The End of The Rock Yourself To Sleep Tour.

Hey everyone, it's Nate here. Currently, I'm sitting at a Ruby Tuesday in Baltimore Maryland. We decided to spend our first day off in quite sometime here in Maryland. It's definitely an enjoyable place and tonight some of the guys are going to the Twins vs. Orioles baseball game! Go twins! It's always awesome to visit places that you don't normally get to while on tour. Next week is the last week of the tour and it's going to be a bitter sweet end. This tour has been going on since June and this feels like one big happy family. Having sleepovers every night at the Motel 6. The last week of this tour is on the East coast and the Midwest. These places always have amazing shows, a perfect way to end the tour. On our next day off we are going to go to Cedar Point. I couldn't be more stoked, we are all about theme parks and I've only heard outstanding things about it. You really feel like a kid again when you are on a roller coaster. Thank you again for everyone who's come out to a show. Let's make this last week count! Have a wonderful day!

Keep it real,
Nate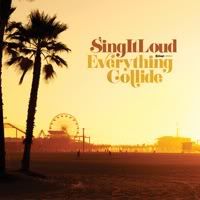 Everything Collide
featuring 'Sugar Sweet'
DOWNLOAD IT NOW
Jul 21
NEW Rock Yourself To Sleep Tour Blog from Pat!
NYC-

We got to spend the last 2 days in one of my favorite places in the world. NEW YORK CITY!

When we got there on monday morning we had what we call a "press day." We went into the city and visited our friends at AOL and J-14 Magazine doing acoustic performances, interviews and we even did a photo shoot. Thanks again to them for having us! Then when we got back to the hotel we all realized that warped tour had the day off in the same area and Never Shout Never, Hey Monday, We The Kings and All American Rejects were staying at our hotel too! So I went out with my good friends Jersey, Mike and Alex from Hey Monday for drinks at Chili's and talked about band stuff, warped tour, girls and just life in general. It was awesome.

The next day we had our show at The Gramercy in Manhattan. The show went really well and it's always fun to play here because not only do NYC crowds rule but 2 of our managers, our lawyer AND our business manager are all based out of NYC so we get to hang out with them too! The best thing about The Gramercy is that there is a chipotle and a frozen yogurt place right next to the venue. WOO! I even got to see my friend Mandy that I went to high school with that I never get to see anymore. Overall, it was an awesome show.

After the show we hosted an after party with Every Avenue at a bar called Angels & Kings. We are really good friends with everyone there and always do get togethers at the bar after our NYC shows. Everyone in There For Tomorrow and Secret Handshake came out as well so it was a total tour bro-down. Our good friend Alex Suarez from Cobra Starship came to hang out with us there too! It's always so awesome to meet up with friends you meet on the road when you haven't seen them in awhile and talk about what's new. My friend Rob Hitt DJed the party as well and he always has the best music selection.

Overall, NYC rules and this week for the first time I was thinking "man…. I kind of wish that I could live here!" Maybe someday I will….

Pat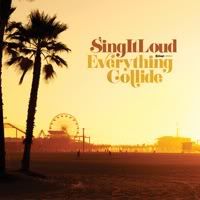 Everything Collide
featuring 'Sugar Sweet'
DOWNLOAD IT NOW