REUNION SHOW - 10.6.12 - Minneapolis
Hello all - Kieren here.   So as you may have noticed, some things have been brewing here in camp SIL.  We are very excited to announce we will be playing a reunion show on October 6, 2012 in Minneapolis, MN at the new Mill City Nights (ex Club 3-Degrees)! We are also very pleased to announce that our good friends Steve Salazar, The Role Call, Love Out Loud, and William Beckett will be joining...
An Update from Sing It Loud
Hey all, Kieren here.  As you may have noticed we sent out some Twitter/Facebook updates tonight.  Honestly, I can't believe all the responses we have gotten.  It has been a while since SIL has done anything and well over a year since we "broke up". Bands are a tricky thing.  You have different people with very different personalities and tastes all trying to achieve a common...
Time To Say Goodbye...
After three years of playing music together, we (Pat, Ben, Nate, Chris and Kieren) have decided to step away from Sing It Loud.  We would like to thank everyone who has supported us through this amazing part of our lives.  We have been given a rare opportunity to do something many people never get the chance to do, and for that we are eternally grateful.  There is no drama or bad blood between any...
Q&A with J-14 Magazine →
Check out our Q&A with the J-14 Magazine Staff!
Nate blogs for j-14.com →
Check out Nate's first blog for j-14.com and check back every Friday to read up on his weekly blogs!
ALL SIL Apparel 20% OFF →
Ever wanted some sweet SIL apparel? Now it's the best time, ALL of our apparel is 20% OFF! Use the discount code SINGIT20 when checking out! Go!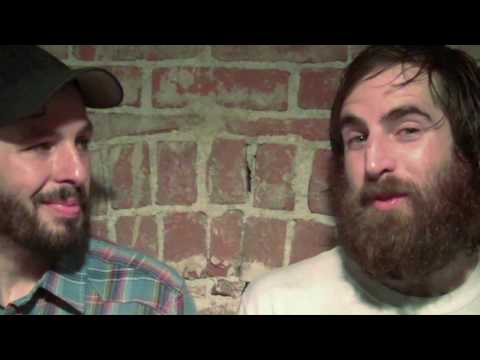 NEW Rock Yourself To Sleep Tour Blog from Kieren!
Tour is over!!! It has been a long few months on the Motel 6 RYTS Tour. We are very thankful to all who came out and supported the bands. We have spent the last 4 months on the road and it feels good to be going home for a while. We are figuring out our fall plans now, but we hope to be seeing all of you again soon! This summer has been a hard one and we have learned a lot about ourselves and...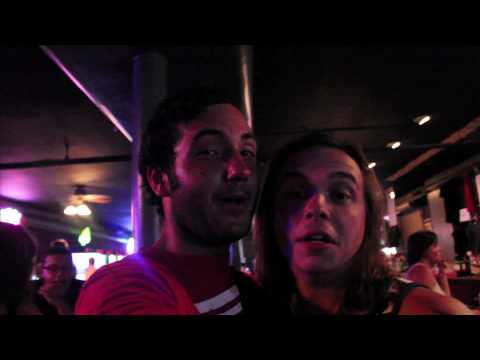 NEW Rock Yourself To Sleep Tour Blog from Nate!
Rounding The End of The Rock Yourself To Sleep Tour. Hey everyone, it's Nate here. Currently, I'm sitting at a Ruby Tuesday in Baltimore Maryland. We decided to spend our first day off in quite sometime here in Maryland. It's definitely an enjoyable place and tonight some of the guys are going to the Twins vs. Orioles baseball game! Go twins! It's always awesome to visit...
NEW Rock Yourself To Sleep Tour Blog from Pat!
NYC- We got to spend the last 2 days in one of my favorite places in the world. NEW YORK CITY! When we got there on monday morning we had what we call a "press day." We went into the city and visited our friends at AOL and J-14 Magazine doing acoustic performances, interviews and we even did a photo shoot. Thanks again to them for having us! Then when we got back to the hotel we...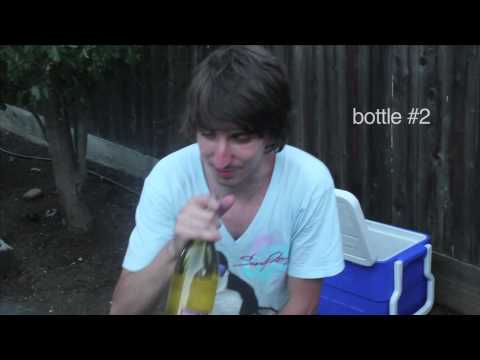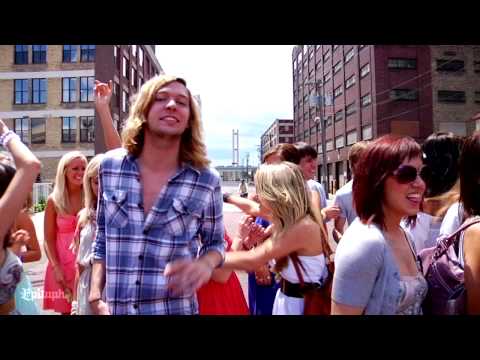 "Here With You" Music Video Premiere →
Go watch it now and spread the word!
NEW Rock Yourself To Sleep Tour Blog from Chris!
Hey all! Hope everyone is having a great week! I'm currently sitting backstage at the social in Orlando right next to my good friend Luis from the Secret handshake. It's been so hot and humid that it feels like I'm in a constant shower at one of the local Motel 6's, but the shows have been insane and the crowds have been more than energetic. We are coming down to the last...
NEW Rock Yourself To Sleep Tour Photo Blog from...
Hey friends, Ben here. So today I had on of our managers' interns bugging the shit out of me to finish this photo blog..I was really stuck trying to think of a subject but I knew I had to finish it so Jose would stop bothering me! So I've been racking my brain with something a little different to show you guys this week. I decided I'd show you how perfectly boring our van rides...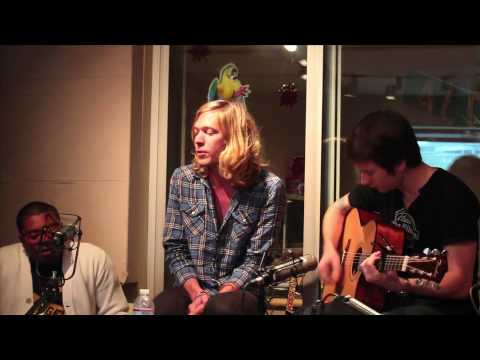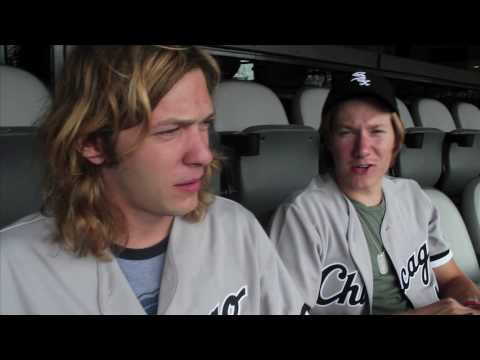 Check out our ShockHound Playlist and some of... →
Check out our ShockHound Playlist and some of Pat's favorite tunes right now!
NEW Rock Yourself To Sleep Tour Blog from Kieren!
Man it's been a long week! Tour is officially half way over. We played an amazing home show a few days ago and it was really nice seeing all our friends and family. We also had the privilege of playing the Chicago White Sox pre-game. I have never been much of a sports fan, but I truly enjoyed all the hospitality we received from the staff at US Cellular field. Plus, who can complain...
NEW Rock Yourself To Sleep Tour Blog from Nate!
Hey there, We are currently in our hometown of Minneapolis MN today. I couldn't be more stoked to be playing a show here. There's something about playing a hometown show that is such a rush.  You have all of your friends and family there supporting you plus a lot of the fans that were there from the very beginning.  It's definitely an awesome feeling. This tour has been...
NEW Rock Yourself To Sleep Tour Blog from Pat!
Yesterday while we were in Seattle WA (one of my favorite cities!) I had an extremely inspiring experience. At El Corazon before it was time for us to play I met up with some guys at the bar and had a few drinks with them. They told me that they had just got home from a 1 year long tour in Iraq serving for our country. One of them told me that our music is one of the things that helped them...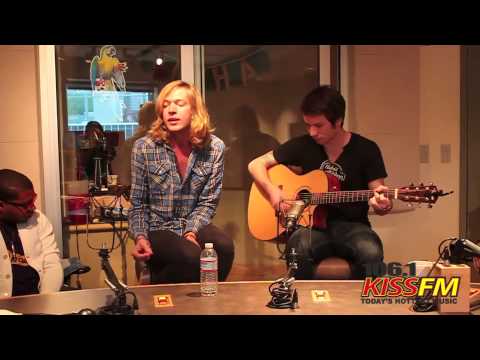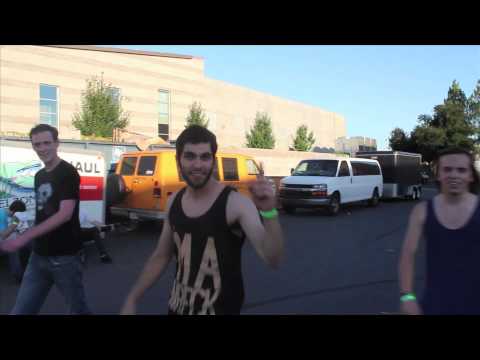 NEW Rock Yourself To Sleep Tour Blog from Chris!
Lovely morning in San Francisco. It is 11:13 am on Monday June 28th, 2010. I just woke up in the hotel room about to start getting ready for the show tonight at Slims! We've played here a few times and I love the venue and it's surrounding area. I want to take this time/blog to let each and every one of of our fans know how much you guys mean to us and how much of an impact you guys...
NEW Rock Yourself To Sleep Tour Photo Blog from...
Hey guys, Ben here! We have been playing and Hanging out in the LA area for the past couple days. I took a bunch of photos documenting the whole shebang! Day 1 - Pomona, CA. Let me start by saying, I had a lovely time in Pomona! I walked down and got a fresh hair cut, I got some Mexican food from a local street fair and even "iced" my friend Joe for the first time. Here's a...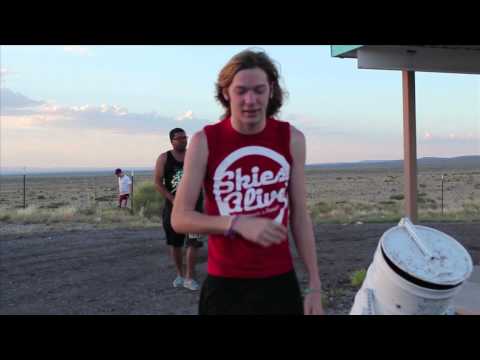 Get 'Everything Collide' for only $7.99 on iTunes! →
Go grab our album 'Everything Collide' for only $7.99 through Epitaph's iTunes sale!
NEW Rock Yourself To Sleep Tour Blog from Kieren!
Why I Wake Up In The Morning… I am sitting here in ….Arizona…. with no idea what the hell to write about. I have been doing a lot of soul searching on this tour, trying to find reason and happiness in my life. After much thought, I have finally pinned down the five things in life that make me truly happy. So here goes… 1. Family/Girlfriend/Friends Like most...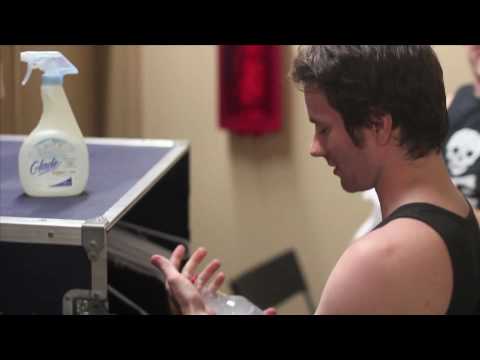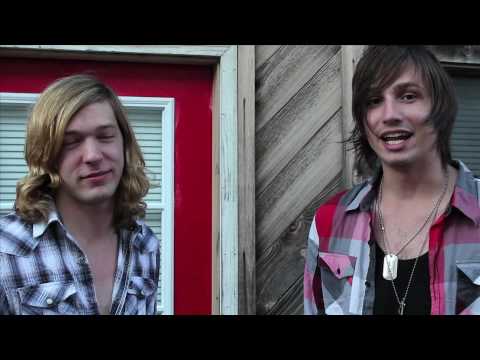 NEW Rock Yourself To Sleep Tour Blog from Nate!
Hey guys it's Nate. Currently, we are on The Rock Yourself To Sleep Tour w/ Every Avenue, The Secret Handshake, and There For Tomorrow. Instead of writing my typical blog of whatever I'm up to I thought I'd tell you my five favorite things to do during off days on tour 1. Ruby Tuesdays - I love this restaraunt, during off days we will go indulge in some delicious meals here....
Check out our music video for "Sugar Sweet" on... →
Epitaph New Noise, Vol. 1 sampler is out now for... →
NEW Rock Yourself To Sleep Tour Blog from Pat!
My first tat- The other day I decided to get my first tattoo. It was something I had been thinking about doing for a long time. I got the "Mod Sun" logo on the palm side of my arm right above my wrist. What is "Mod Sun?" He's my best friend, Derek Smith, who is a rapper. We grew up together playing in bands, writing music and we even did our first tour...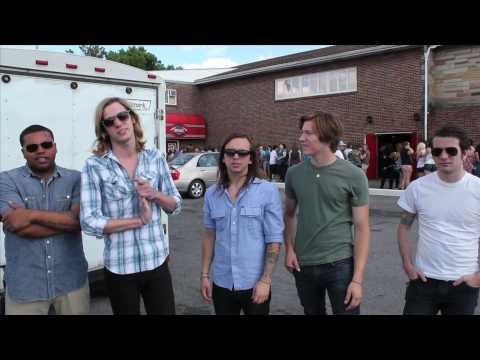 NEW Photo Blog from Ben! →
Check out the NEW Photo Blog from Ben from the music video shoot for "Here With You" in Minneapolis!
Sing It Loud featured on Epitaph's compilation... →
Make sure you download or grab a physical copy of Epitaph's new compilation 'New Noise Vol. 1' starting on June 15th on all online digital media stores and at Warped Tour this summer!
NEW Tour Blog from Pat!
2 nights ago was the last night of the Mayday Parade tour :( one of the best tours we've ever gotten to be a part of. The night was filled with tour pranks, laughter, crying and lots of drinking. The coolest thing about this last night of the tour was how incredible the crowd was. It was in Clifton Park NY at Northern Lights. There was over 1,000 people there and it was easily the best...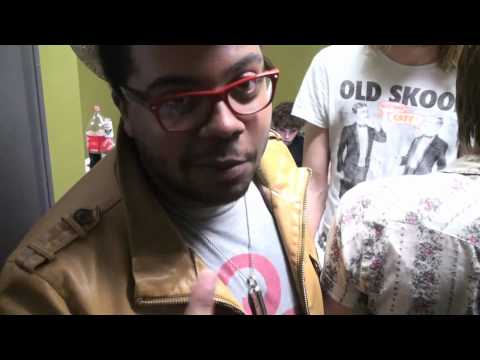 Check out Nate's NEW Tour Blog!
Hey everyone, it's Nate here. Currently, I'm sitting in the van on the way to our show in Richmond Virginia. Tonight we are playing at this venue called The Hat Factory. We are all pretty stoked because it's a venue we've never played before. It's always extra exciting to play new places. We are on the last week of tour with Mayday Parade, A Rocket To The Moon,...
Where do YOU sing it loud? →
Head over to Verve Girl and tell them where YOU sing it loud and vote for your favorite song off the new album for your chance to win a sweet package with signed and limited edition posters, t-shirts, a digital download of the album and $500 worth of Power Room clothing! Also check out their interview with Pat
Ben's NEW tour photoblog!
Here's what happened last week…. We ate a lot of chipotle.. evidence below. Peter (ARTTM's merch man) A badass burrito bowl. Andrew from ARTTM. He likes burrito bowls too. DAS MERCH T-MONEY Again… Peter with the burrito… We also went to a Casino Resort in Biloxi, MS… I lost ALL my money. Chris won a shit load of money. We drank. Natey getting ready for...